A guide to clearing Cookies for ERIN.
Clear Cache + Cookies
When ERIN has software updates, it may be necessary to clear your cache to ensure that you are able to sign in and use the program properly.
To clear your cache/cookies in Google Chrome, please follow the steps shown below.
Click on the lock icon in the left-hand side of the address bar.

From the menu, select "Cookies and site data", then click on Manage cookies and site data.

Click on the trash can icon next to app.erinapp.com, then click done.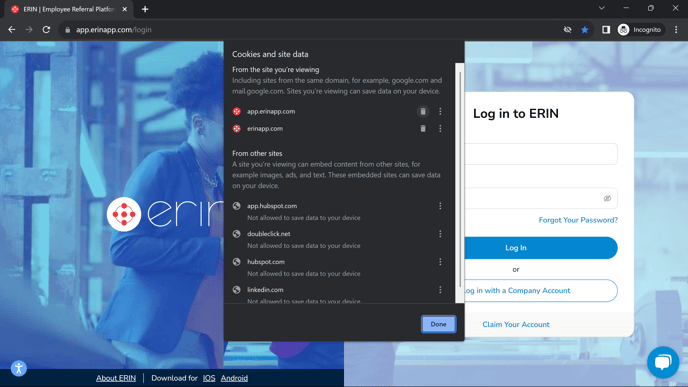 After these steps have been completed, refresh your tab and sign back into ERIN.