An administrator's resource for finding out what's changed in ERIN 4.0
ERIN 4.0 is loaded with changes to the Administrator view. This article shows a side-by-side comparison between different views within ERIN.
Below, you can see the old and new Dashboard views:
Old View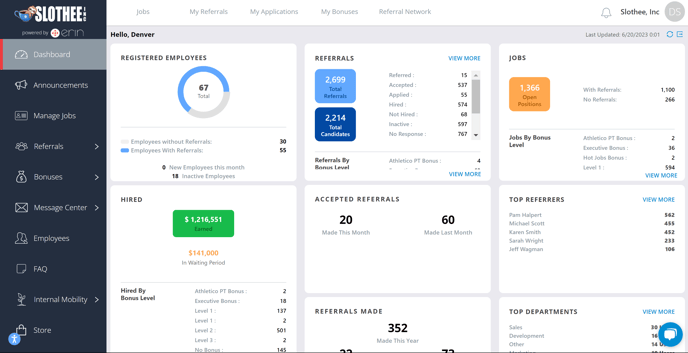 New View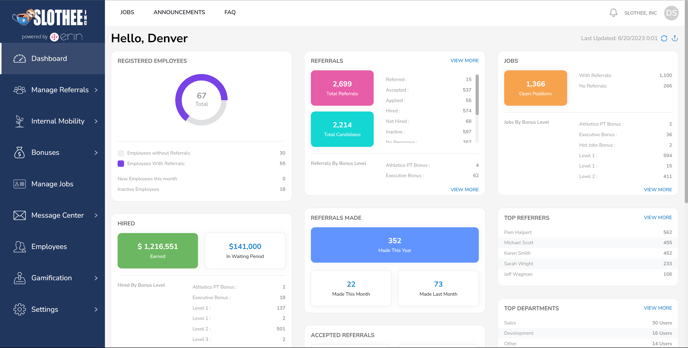 The Announcements tab and Custom Page tab now live in the top menu bar. The Referrals tab has been changed to the Manage Referrals tab, but will continue to host the same referral options. One important change is that Self referrals will no longer exist under the All Referrals page, but will instead be listed under Internal Mobility > Internal Applicants:
Old View: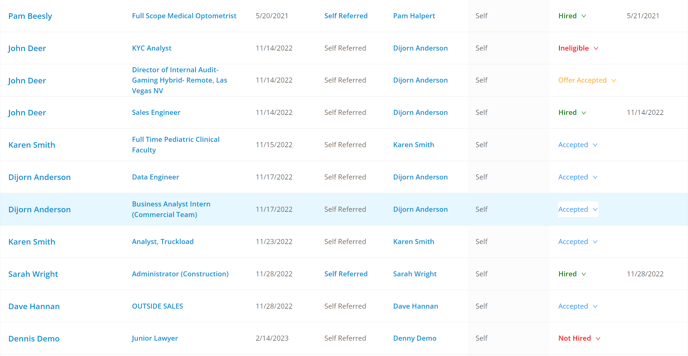 New View: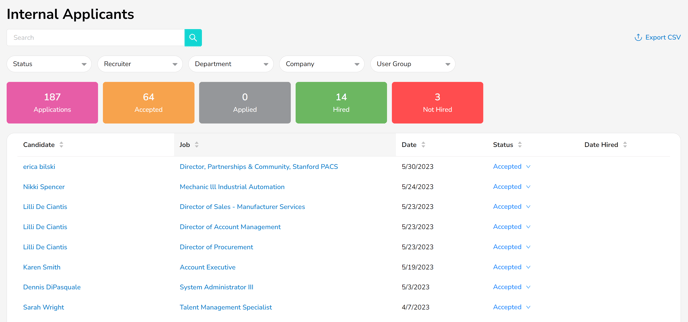 Below the new Manage Referrals tab is the new and improved Internal Mobility tab.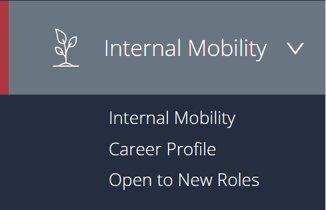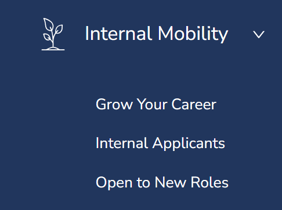 You can find more information on ERIN's new Internal Mobility features in our Release notes. If you currently do not have Internal Mobility enabled, some selections on the Internal Mobility tab will be locked.

The Bonuses tab has also seen some changes: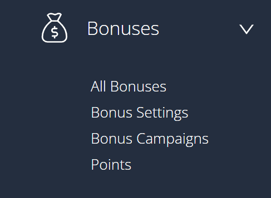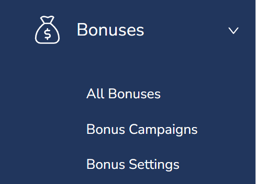 Points will now live in the Gamification tab, and some of the options under the Bonuses tab have been rearranged.
The Message Center has also seen some changes. Notifications and the Form Builder will now live under the Settings tab, so the Message Center tab will be used exclusively for sending messages.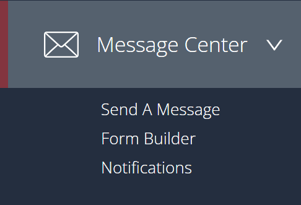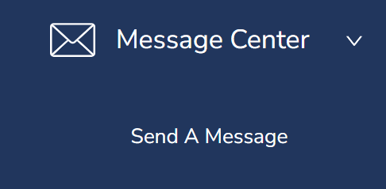 The Employees tab will continue to house the same information as it did previously. Below the Employees tab is the brand new Gamification tab! Under this tab, you can find Points (previously under the Bonuses tab) and the Gift Card Store (previously the Store tab). New to ERIN 4.0 is the ability to add funds to your company Gift Card Store balance on the front-end of the platform.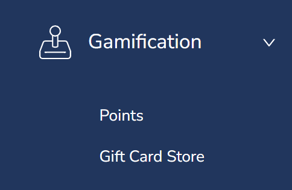 The Gift Card Store will be locked if you don't currently have the Store enabled.
The Settings tab, as previously mentioned, will now host the Form Builder and the Notifications settings page.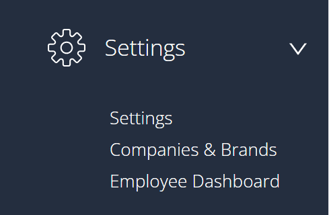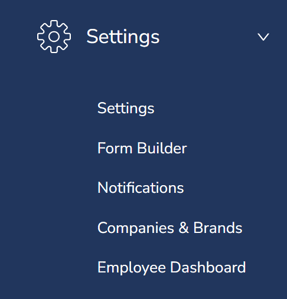 You can find more information about what's new in ERIN 4.0 in this article.
Below is a side-by-side comparison of all of ERIN's existing tabs and their ERIN 4.0 counterparts:
Manage Jobs:
Old View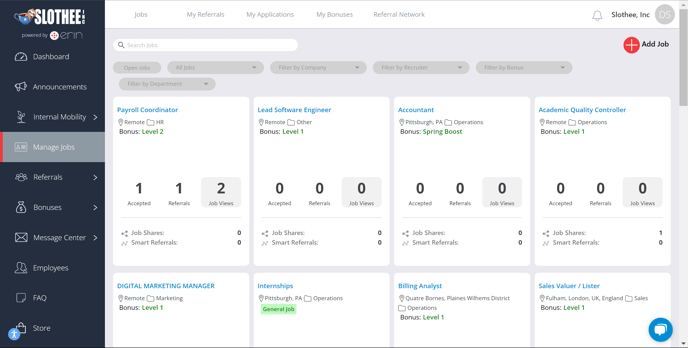 New View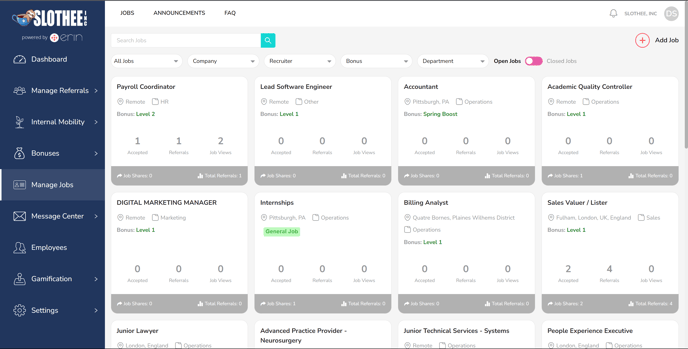 All Referrals:
Old View

New View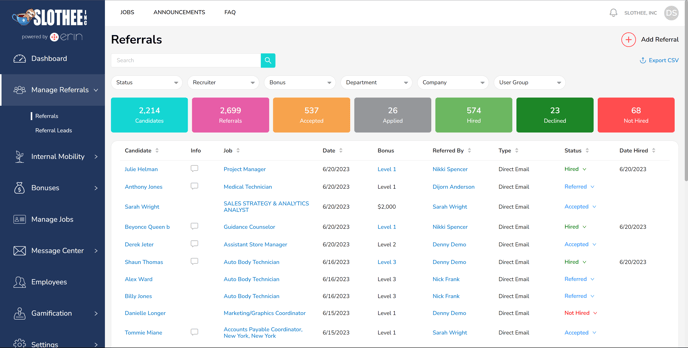 All Bonuses:

Old View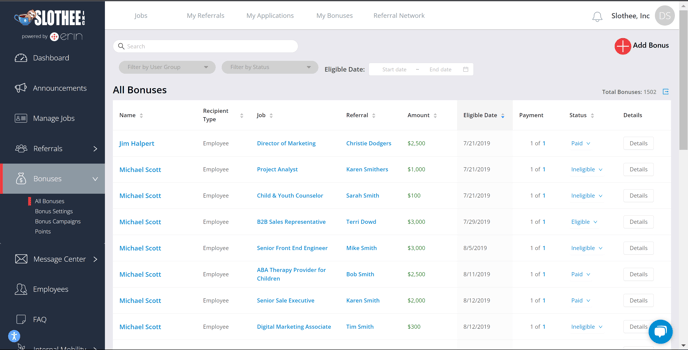 New View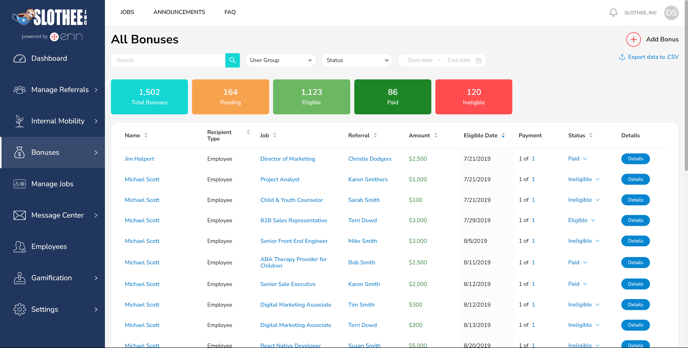 Points:

Old View

New View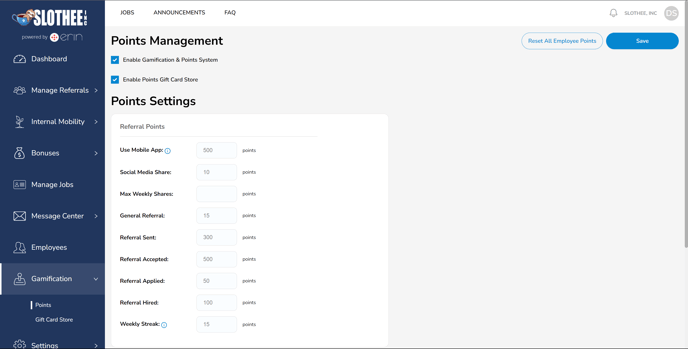 Bonus Campaigns:
Old View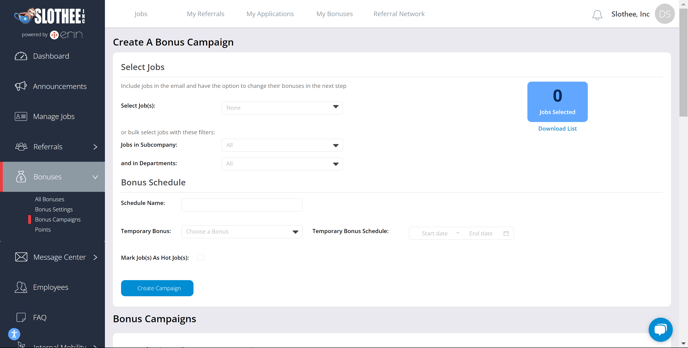 New View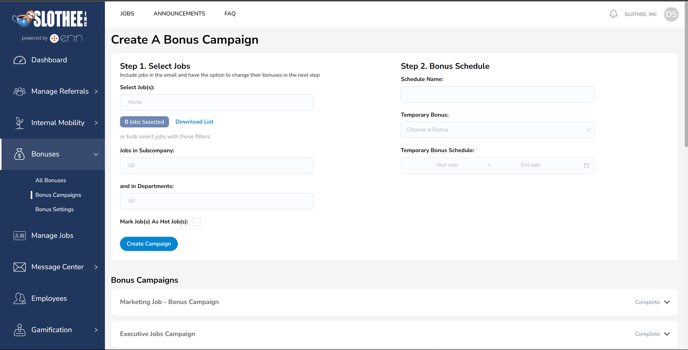 Message Center > Send a Message:

Old View

New View
Form Builder:
Old View

New View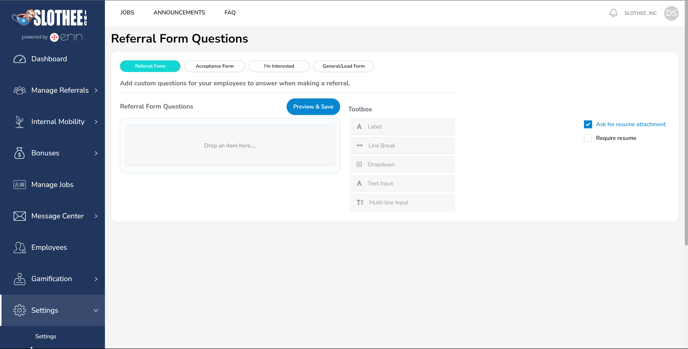 Notifications:
Old View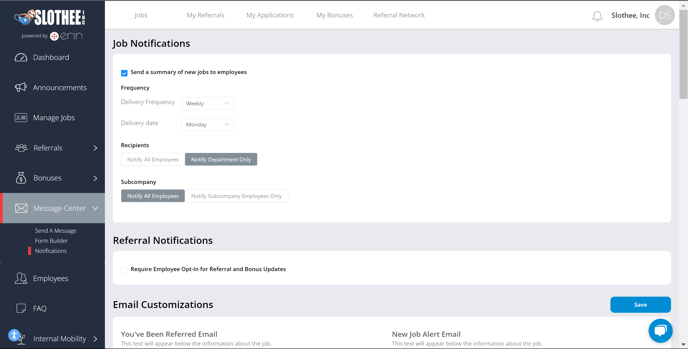 New View

Employees:
Old View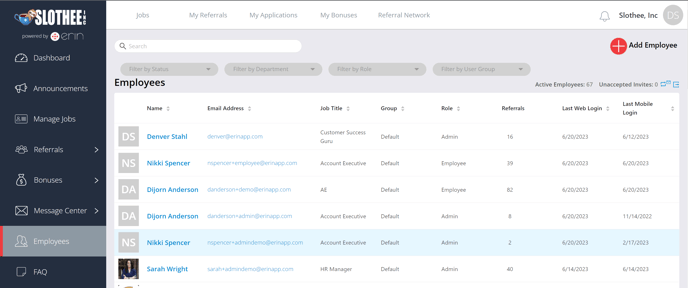 New View

Internal Mobility > Internal Mobility (NOW Grow Your Career):
Old View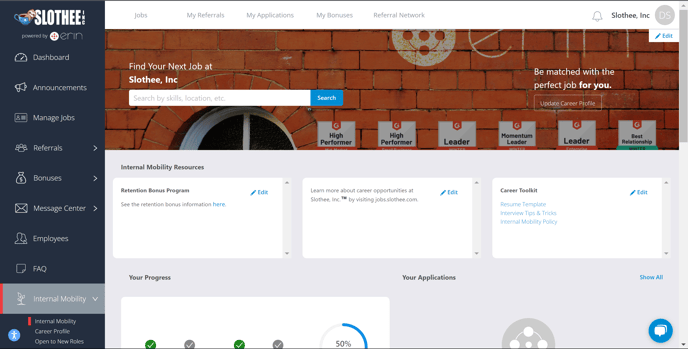 New View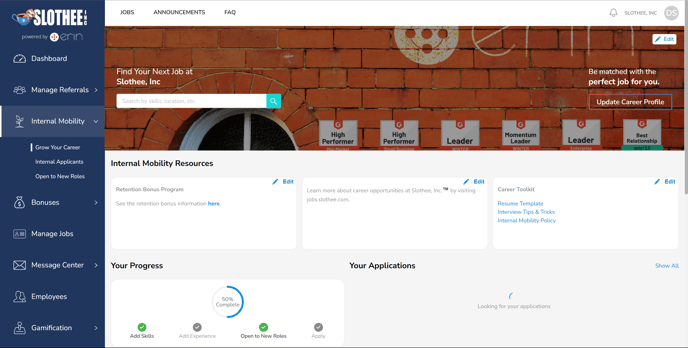 Internal Mobility > Open to New Roles:
Old View

New View